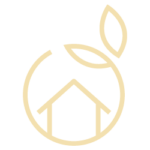 Glamping Borgo delle Arti
At Home, away from Home.
A home away from home: cosy, comfortable mobilhomes, innovative and tastefully furnished, set within the frame of a beautiful typical village with original references to fascinating ancient jobs. A revitalizing holiday for travellers of all types.
Price list
View our updated price list.
"We stayed at Village Conca d'Oro with our family highly recommend this place clean, friendly the couple that run the place is very professional and nice. Iit's possible to eat at the snack bar, excellent pizza ravioli and all the dishes made by Maurizio."
"We stayed for seven days in the suite, which was one of the most new mobile homes facing the swimming pool.
The residences are tied to the camping conca d'oro located By the lake with a private beach, where we also had access. It was exceptionally clean and quite new, established in 2018. Compared to the camping site, the area is relatively smaller which is better suited for us. We never had trouble finding an available son bed. The staff was super friendly and we would definitely come back."
"The service was super friendly, good coffee and food as well. Our cabin was just perfect everything was really new, perfectly clean and really cozy and comfortable. The location is pretty good as well, not far from town/the lake."
Glamping Borgo delle Arti
OR